Highly technical expert team for providing the best solution.
Resolve your queries and doubts instantly
Active 24x7 for your help
Solve and quick reply of all your queries in just a little time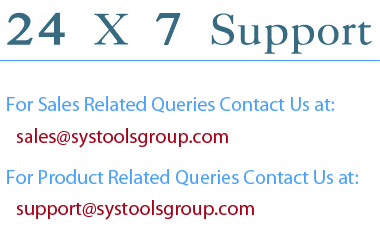 Contact Us: Our Technical Support Team is available 24X7, and ready to solve your quarries and doubts related to software. OST Converter Tool is very easy-to-use but if you find any difficulties like if you are stuck somewhere while using OST converter tool then, you can contact us. We solve your quarries and doubt in just little time.